Summary Functions
In the top bars of each section, you'll notice an icon on the left side – and, for the BJF Stages only, on the right side. On the left side is the Strategic Team Collaboration icon…
(Note: The Collaboration component is only available in the Enterprise package of Splashmetrics.)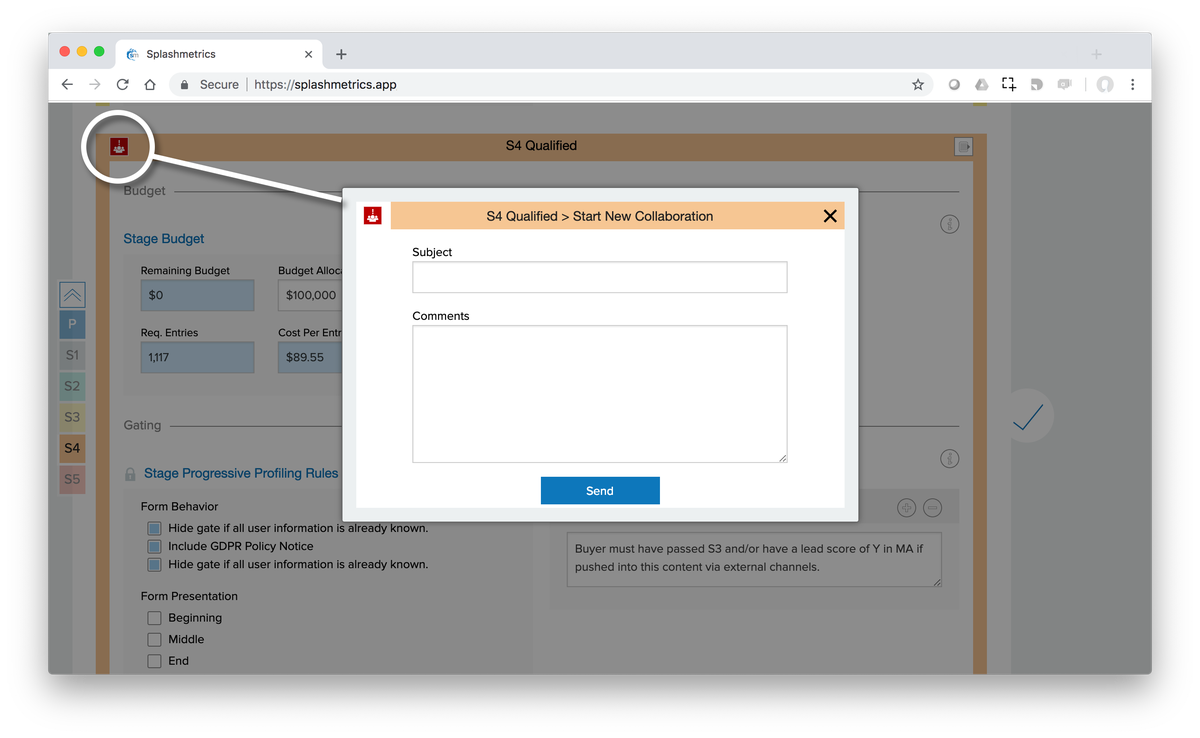 Clicking on that brings up a modal window which you will use to start a new Strategic Team Collaboration. All you need to do is enter the subject and message and hit Send. Because Splashmetrics already knows which Tier you are assigned to and which section you are commenting on, this collaboration is automatically focused on the right thing and directed to the right Strategic Team members. They will receive an alert about this new collaboration and will use the Strategic Team collaboration page we just looked at to discuss this item with you. It's that easy!
The icon on the right side of the BJF Stage sections is the SplashLogic Spec button…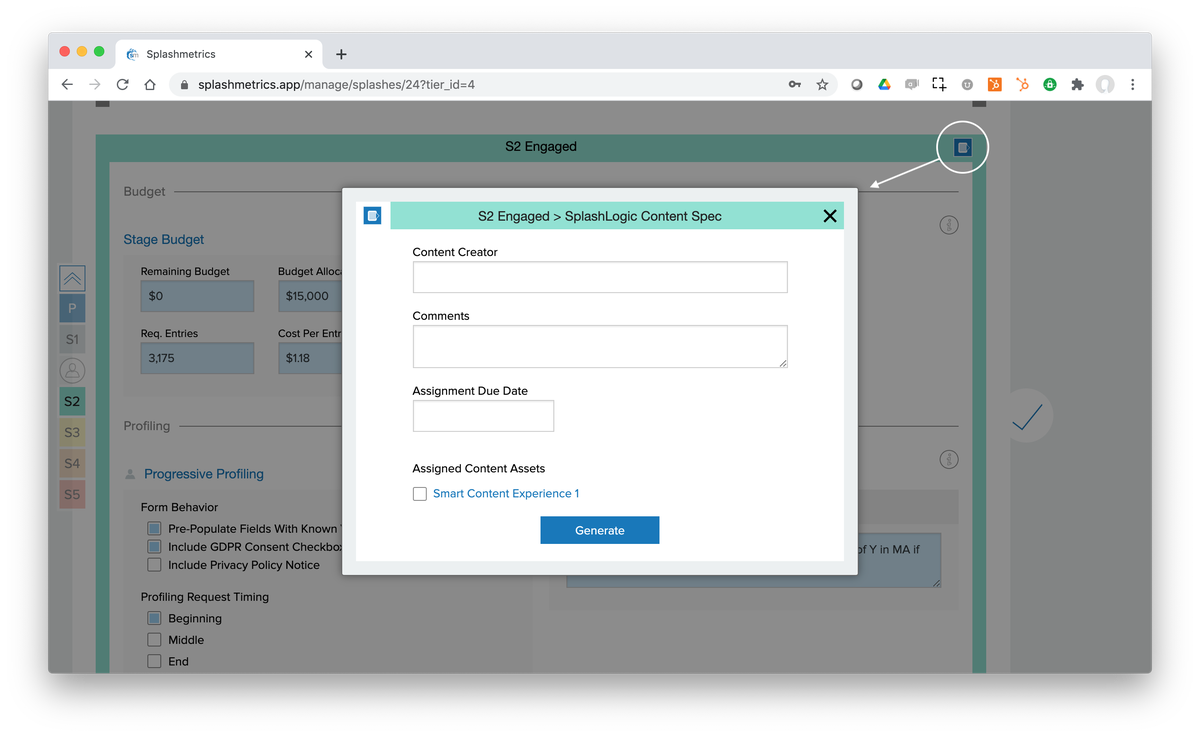 This powerful function allows you to assign specific execution tasks in each stage to Tactical Team members such as your MA/CRM teams and content creators – be they internal or external providers. Usually this process alone can take weeks or months via emails and meetings. But this single click automatically generates a full Strategy and Creative brief – or SplashLogic Content Spec – which provides the assigned provider all the information needed to build and integrate the perfect content experience for your Buyers.
When youSplashmetrics will email a secure link for this Content Spec to your selected provider – eliminating the back-and-forth typically involved with the briefing process.