Are there Splash templates I can start with?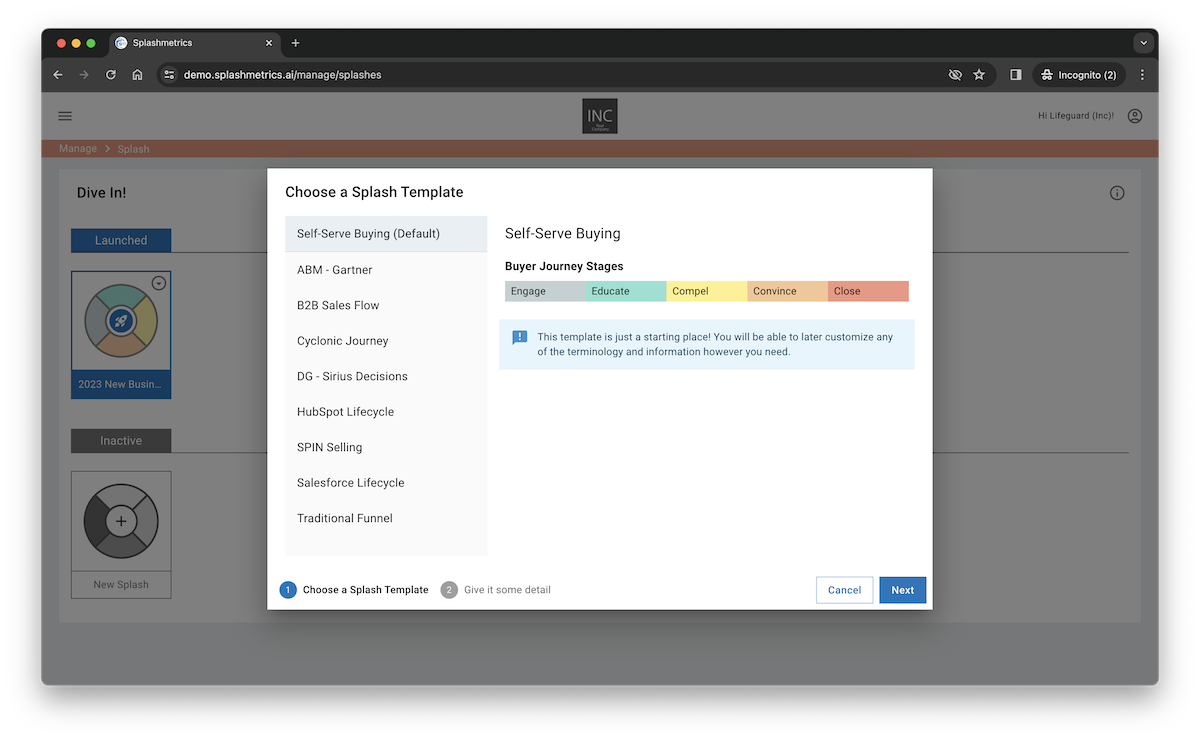 We are currently working to automate the selection of these templates and should have that feature completed soon.
In the mean time, we can discuss the marketing model you plan to use as well as your marketing and sales terminology, and will set up your first Splash for you so you have a clear starting place. For these templates, we draw on the decade of strategic planning work we've been doing for companies of all sizes from mid-market to Fortune 100.
Just let us know how we can help!