SplashMaker : Installation/Registration
SplashMaker Installation
We offer various versions of SplashMaker – both free and premium. Regardless of the version you've purchased, some of the same installation steps apply. Where there are differences, select your version below for specific instructions for that version.
First, we recommend that you start with a fresh install of WordPress at the location where you wish your Smart Content asset to sit. For example, maybe you are building a smart eBook and want it here:
smartdocs.xyz.com/ebook
Because each Smart Content asset should have its own WordPress installation in its directory (instead of a multi-site structure), you'll simply install WordPress in that directory as you usually would for any WordPress site.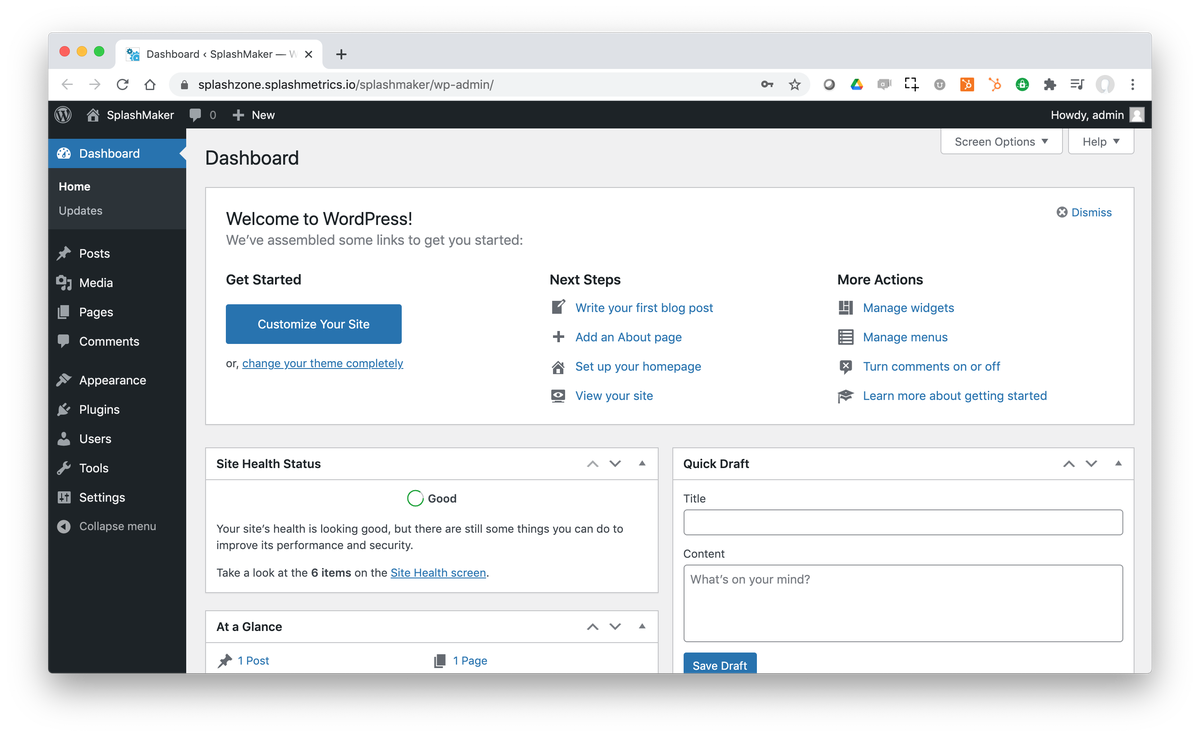 Next, for the automated Dynamic Content to work, you'll need to make sure the permalinks are set up to just have the asset name in the URL (e.g. – smartdocs.xyz.com/asset01). Do this by selecting the "Post name" option.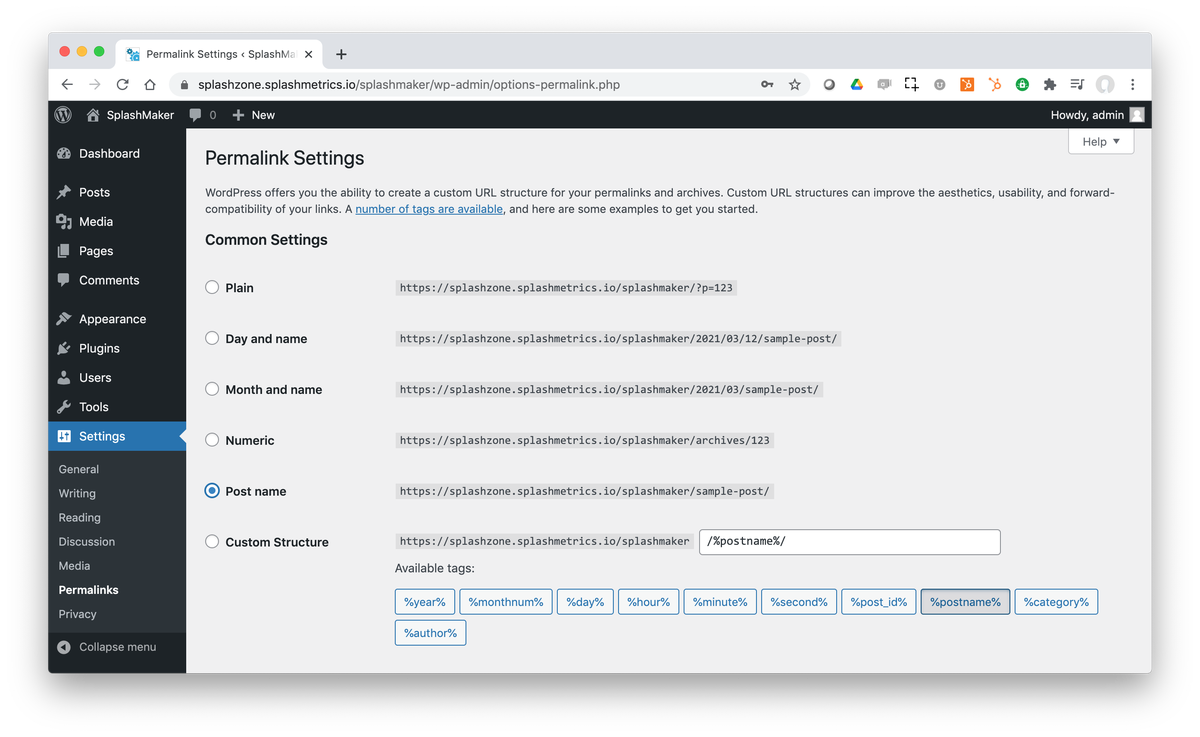 Now that you have WordPress in place, select your package below for its specific installation process and link to usage instructions…
We're here to help!
If you run into any issues that are not covered here in LifeRing, please use the chat below – or submit a ticket and we'll be happy to assist!
Thanks for choosing SplashMaker!