SmartDoc Theme : Installation/Registration
Standalone SmartDoc/SmartApp Theme
To install our Standalone SmartDoc/SmartApp Theme, we recommend that you start with a fresh install of WordPress at the location where you wish the SmartDoc/SmartApp to sit. For example, maybe you are building a smart eBook and want it here:
smartdocs.xyz.com/asset01
Because each SmartDoc/SmartApp asset should have its own WordPress installation in its directory (instead of a multi-site structure), you'll simply install WordPress in that directory as you usually would for any WordPress site.
Theme Installation
With WordPress installed, and to keep things as clean as possible, we recommend the following steps:
Step 1: Remove the standard plugins, posts, and pages that ship with WordPress (unless you need them for some reason).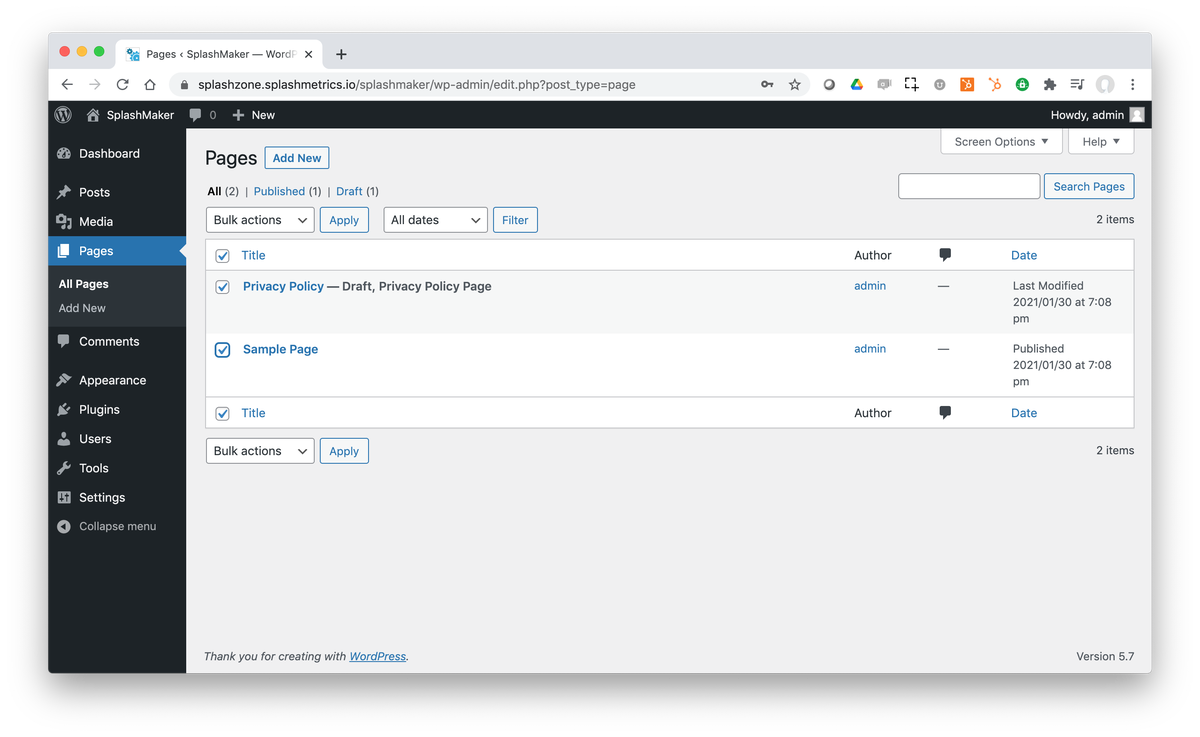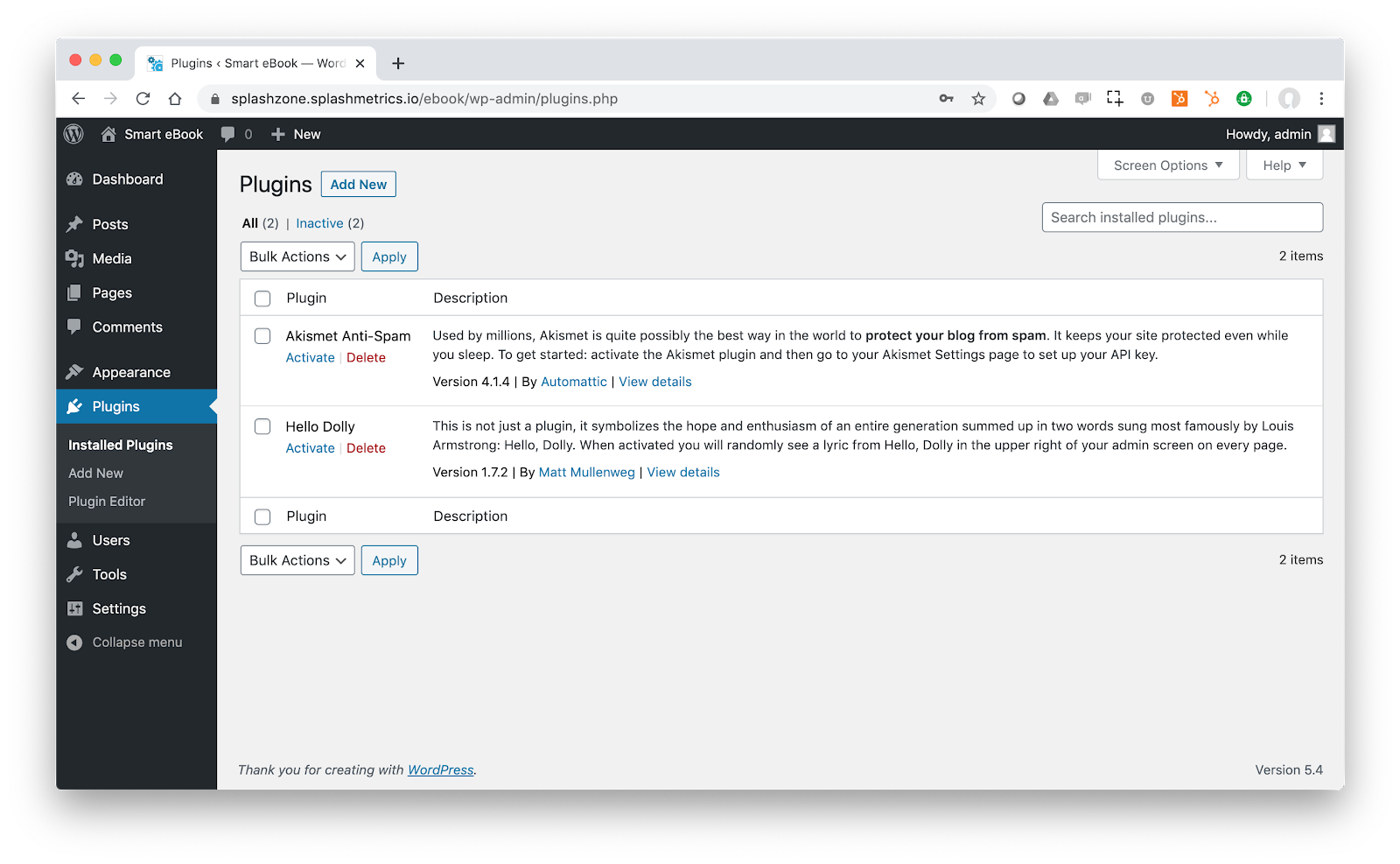 Step 2: Make sure the permalinks are set up to just have the asset in the URL (e.g. – smartdocs.xyz.com/asset01). Do this by selecting the Post name option.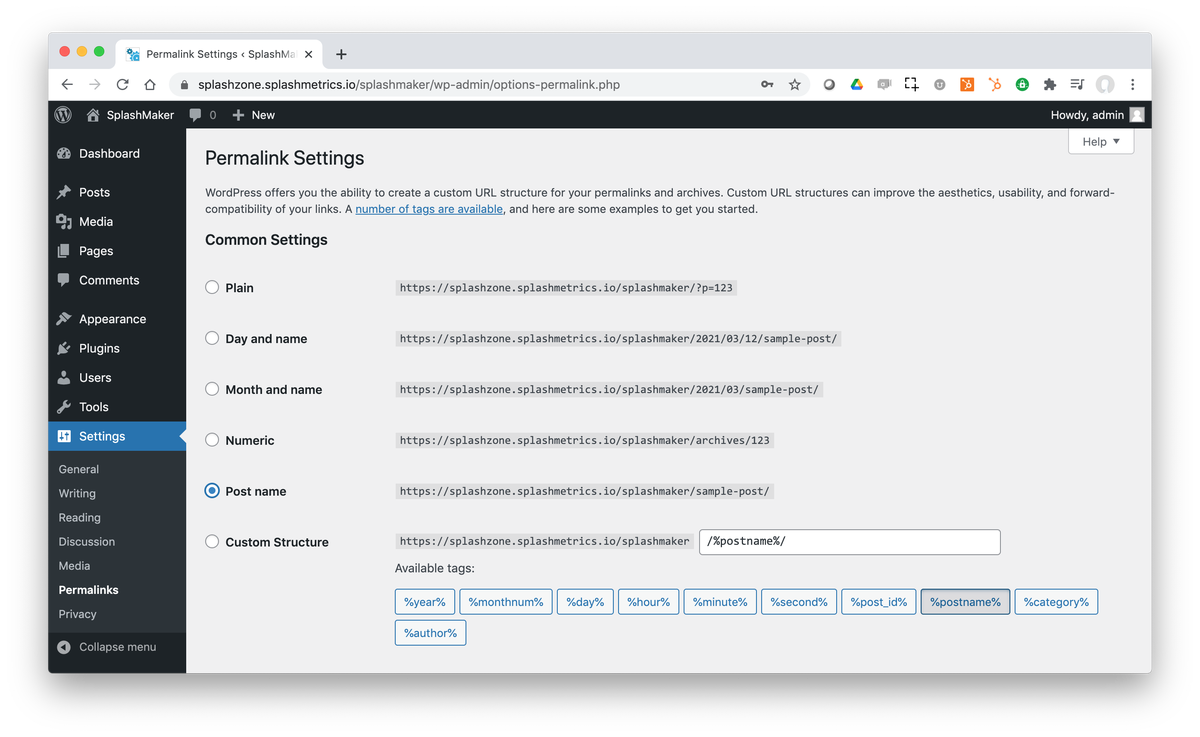 Step 3: Install your SplashMaker SmartDoc/SmartApp Theme as follows:
Navigate to Appearance > Themes from the WordPress Dashboard.
Click the 'Add New' button on top of the page, then the 'Upload Theme' button.
Click 'Choose File' and find the theme's zip file(s) you've just downloaded.
Once the file has uploaded, click the Activate button.
(NOTE: Unless you plan to do some major changing to the content, we don't recommend creating and using a Child theme. Everything is already set up for you.)
Step 4: Get rid of other unused themes so you don't have to manage them.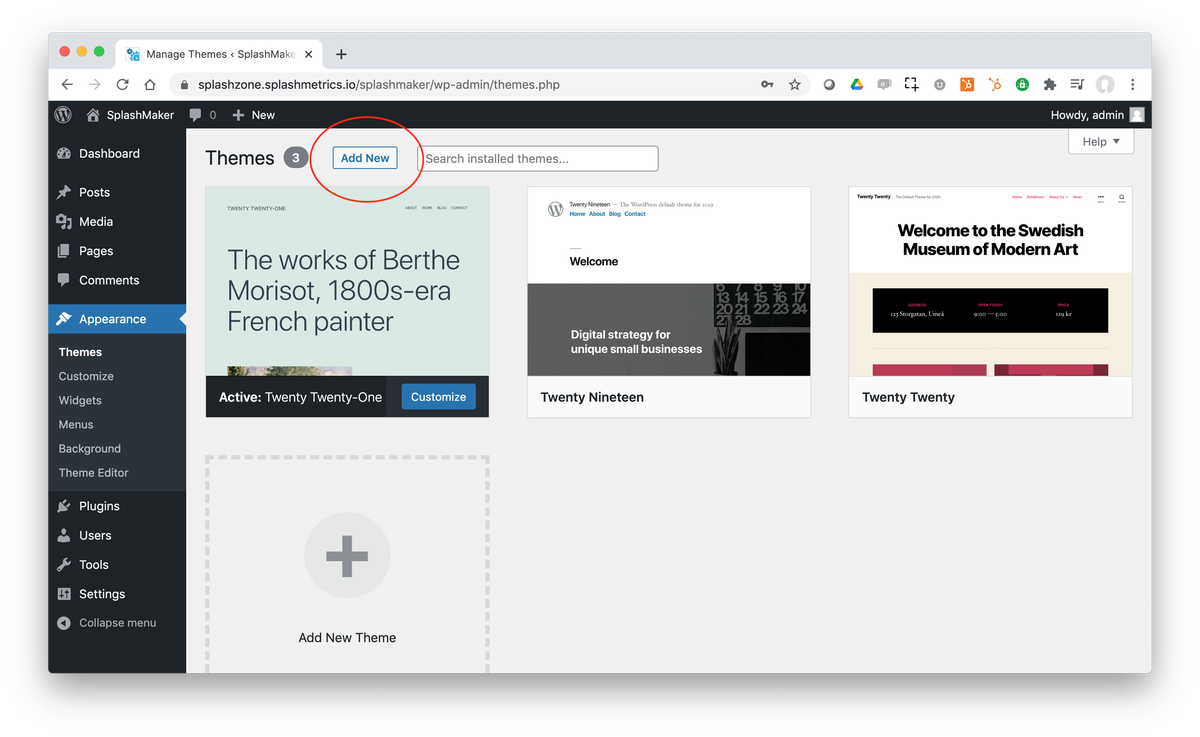 Theme Registration
Now it's time to register your SmartDoc/SmartApp theme. To this simply