Global Drivers : Alignment
Best Practices: Alignment between Marketing and Sales teams is critical for successfully increasing sales and ROI. Best-practices dictate that both teams need to work together as closely as possible to ensure a seamless journey for the Buyer from initial engagement to purchase decision. Think about it this way – your Buyers don't care about the organizational challenges behind the well-known "sales and marketing divide" they fall into. They just get stranded in that gap – and move on. This Alignment tool helps you avoid that.
Unlike typical MA/CRM solutions, Splashmetrics makes this process and alignment far more focused and immediately actionable. First, as you move through and plan the Buyer Journey Flow stages your sales and marketing teams will set the qualification rules and goals for each stage. This will then inform how all in-stage content serves to meet these rules and goals. In other words, the purpose of every content touch in the Flow is to link the Buyer to the next qualification stage. This strategic qualification journey means the Buyer can SELF-PROGRESS through each stage and, thereby, SELF-QUALIFY via that content. You don't need to wait for MA to evaluate, score, and recommend the Buyer to CRM. The Buyer himself has done that for you.
So because these Buyers are continually self-affirming their buying interest at each step of the Journey via your defined qualifications in each strategic content interaction, when there is an "Actionable" event from a Buyer in any stage – Marketing and Sales teams are committing here to engage them with one-on-one contact within the timeframes defined.
Section Specifics: Enter the broad definitions for these actionable events as well as the committed response/engagement timing from both Marketing and Sales for these qualified Buyers. The blue fields show the numbers and dates of Actionable Buyers expected in S3 for Marketing and in S4 for Sales (these 2 critical stages being shared responsibility between the teams). Set the agreed response time for both Marketing and Sales respectively to follow up with these Buyers. This, in turn, provides measurable results of both these Buyers and your teams' actions in the Analyze component of Splashmetrics.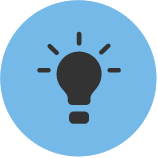 Use the edit icon to change the lead name acronyms to match your company's terminology.