Flow Stage Section (S2-S5) : Qualifications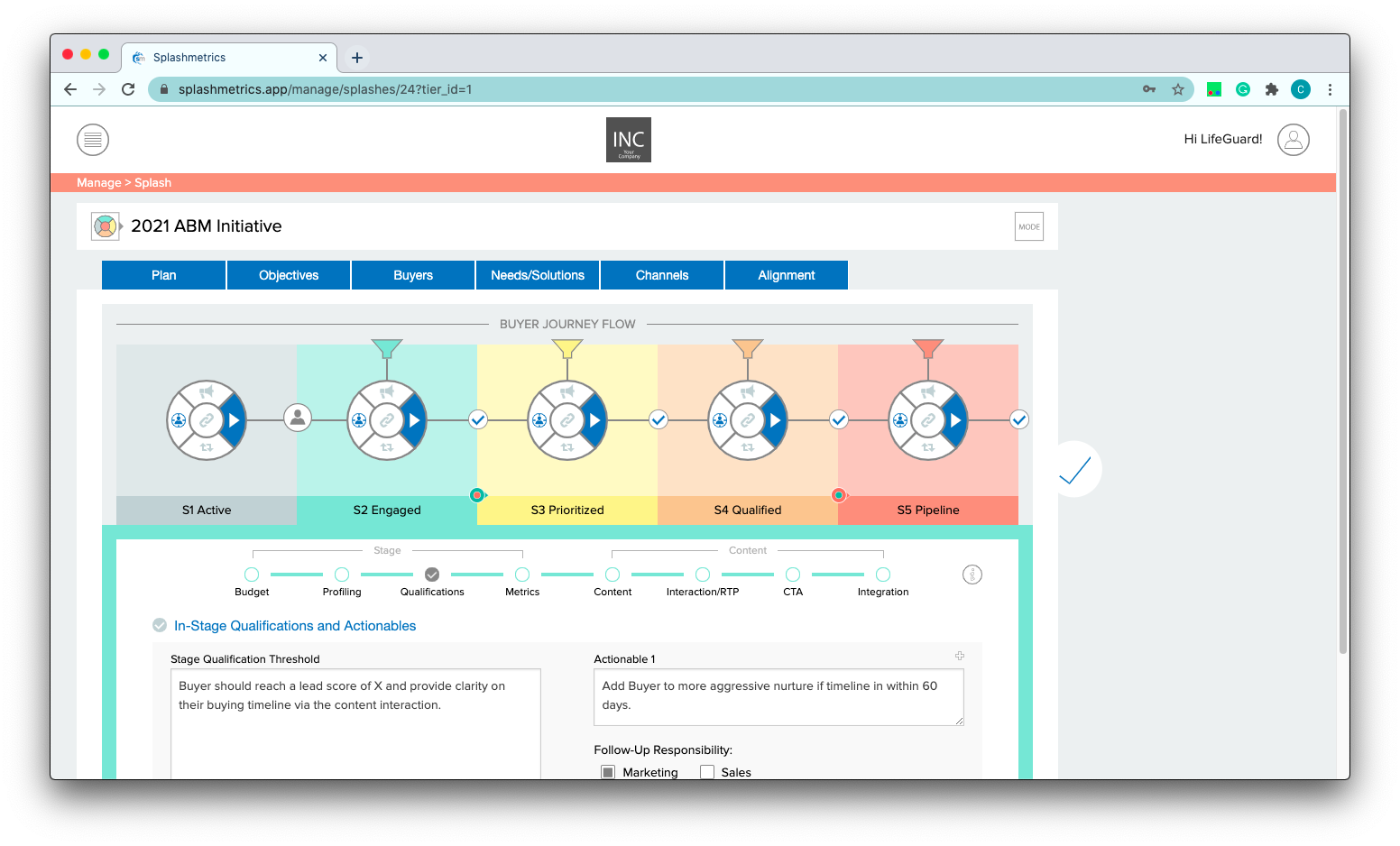 NOTE: Since Buyers in Stage 1 have not yet filled in a gate form, there are no Profiling or Qualifications sections in the S1 stage. The intent there is purely to move the Buyer through the gate form into S2 to begin a more targeted engagement.
Best Practices: In conjunction with the Profiling you've done, and the Alignment rules between Marketing and Sales you've set, you should set clear Qualification and Actionable rules for each stage of the Buyer Journey Flow. For example, in earlier stages you might want to focus on Needs, then Authority in middle stages, then Budget and Timeline in latter stages (BANT, or ANUM, or GPCTBA, etc). Whatever sales qualification model – or sequencing – you use, these In-Stage Buyer Qualification and Actionable rules ensure that you have a clearly defined and aligned nurture logic throughout the entire Buyer Journey Funnel.
This informs how all in-stage content the Buyer will interact with serves to meet these qualification rules and goals – and what outcomes of those interactions merit direct action by Marketing and/or Sales. In this way, the Buyer can SELF-PROGRESS through each stage and, thereby, SELF-QUALIFY via that content. You don't need to wait for MA to evaluate, score, and recommend the Buyer to CRM. The Buyer himself has done that for you simply by engaging with the stage content that is built on these stage qualification rules you define here. So when each team sees a qualified "Actionable" from the Buyer Journey that requires follow-up, they can be fully confident that the lead is already vetted, valid, and ready.
Section Specifics: The Stage Qualification Threshold essentially defines the level of qualification you intend for the Buyer to meet as she enters and nurtures within the stage, so that when she chooses a link in an in-stage content asset to progress to the next stage, she has already met the qualification goal set here. For example, this might be a particular score on an assessment or a financial threshold in an ROI calculator, etc. 
The Actionables define the action that needs to be taken by Marketing/Sales based on the Buyer interaction events that meet the above qualification threshold. Alerts are established for your Marketing and/or Sales teams via your MA/CRM platforms that this defined action now needs to be taken. As always, you can create additional actionables here and assign them as desired – but it's always a good idea to start simply and build from there.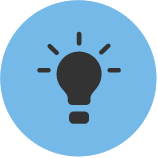 The process breadcrumb at the top of the page is broken into 2 sections: Stage Settings and Content Settings. From a strategic planning perspective the Stage Settings are the most critical as they drive everything about the Buyer interactions in each stage. Since you are a Tier 1 user and focused on setting the top-level strategic framework for this Splash, you might choose to skip the Content Settings section and leave that for your downstream Tiers. If you want to do so, simply click on the "Fast-Forward" icon to the right to jump to the next stage of the Buyer Journey Flow.