Flow Stage Section (S1-S5) : Metrics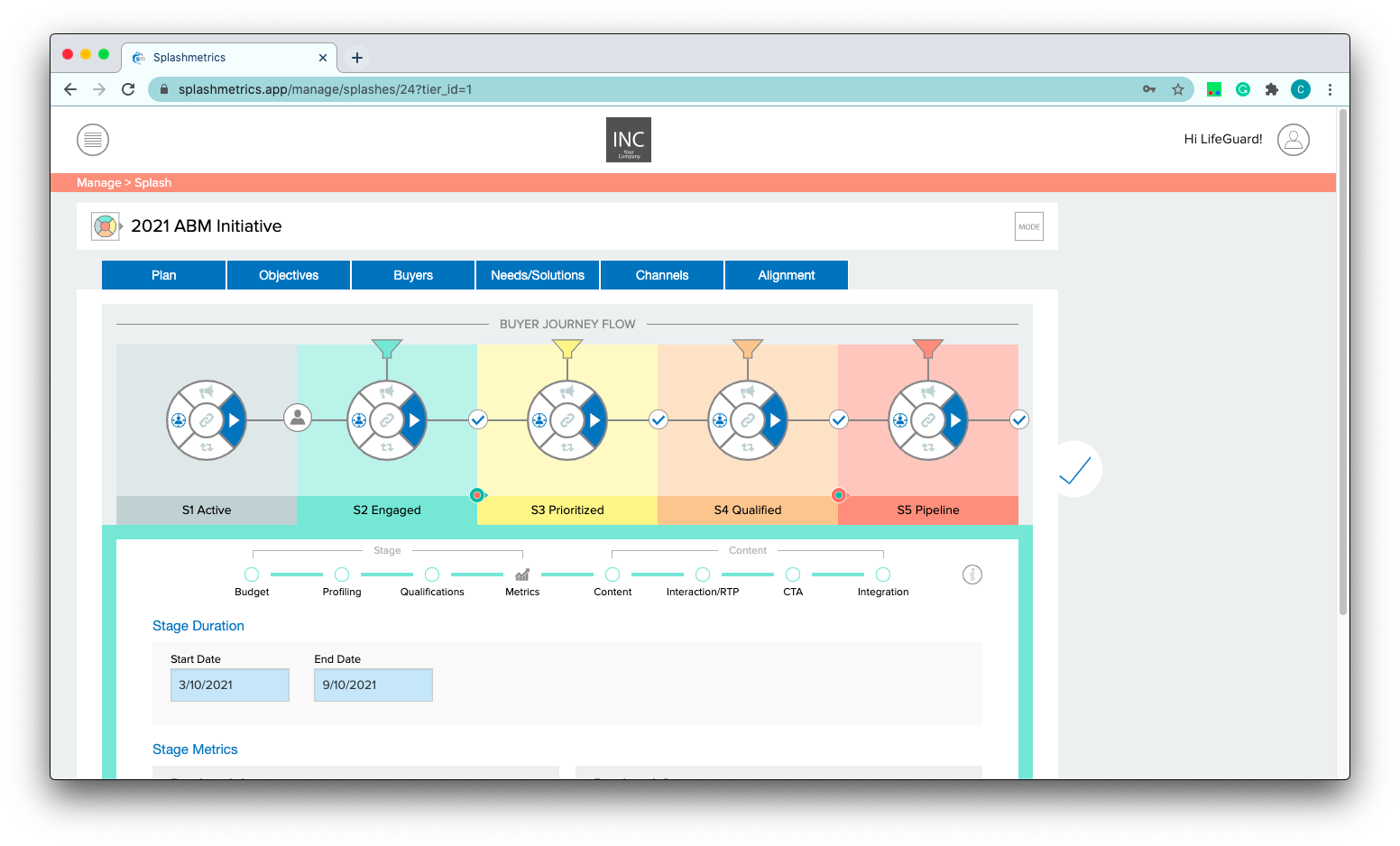 Best Practices: Clearly measurable and actionable results are the bedrock of successful B2B Marketing and Sales efforts. And one of the most powerful aspects of Splashmetrics is that YOU are defining the most critical metrics by which success will be measured and decisive action taken. With these metrics and benchmarks here and throughout the entire Buyer Journey Flow, driven by the qualification logic you instill throughout the Buyer Journey and its content, and joined with your Objectives for this Splash – you and all your downstream team members are ensured clear, concise Executive-Summary level reporting for all your Buyer Journey efforts.
Section Specifics: These metrics are just a small sampling of the many in this Splash that will feed into both Drops and Benchmark reports in the Analyze component of Splashmetrics – allowing you to drill down through any and all of your downstream Tiers to gauge success at every level of the company. If there are additional custom metrics you'd like to see, contact your Splashmetrics LifeGuard and let's discuss your needs.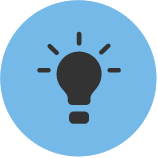 The process breadcrumb at the top of the page is broken into 2 sections: Stage Settings and Content Settings. From a strategic planning perspective the Stage Settings are the most critical as they drive everything about the Buyer interactions in each stage. Since you are a Tier 1 user and focused on setting the top-level strategic framework for this Splash, you might choose to skip the Content Settings section and leave that for your downstream Tiers. If you want to do so, simply click on the "Fast-Forward" icon to the right to jump to the next stage of the Buyer Journey Flow.