Flow Stage Section (S2-S5) : Profiling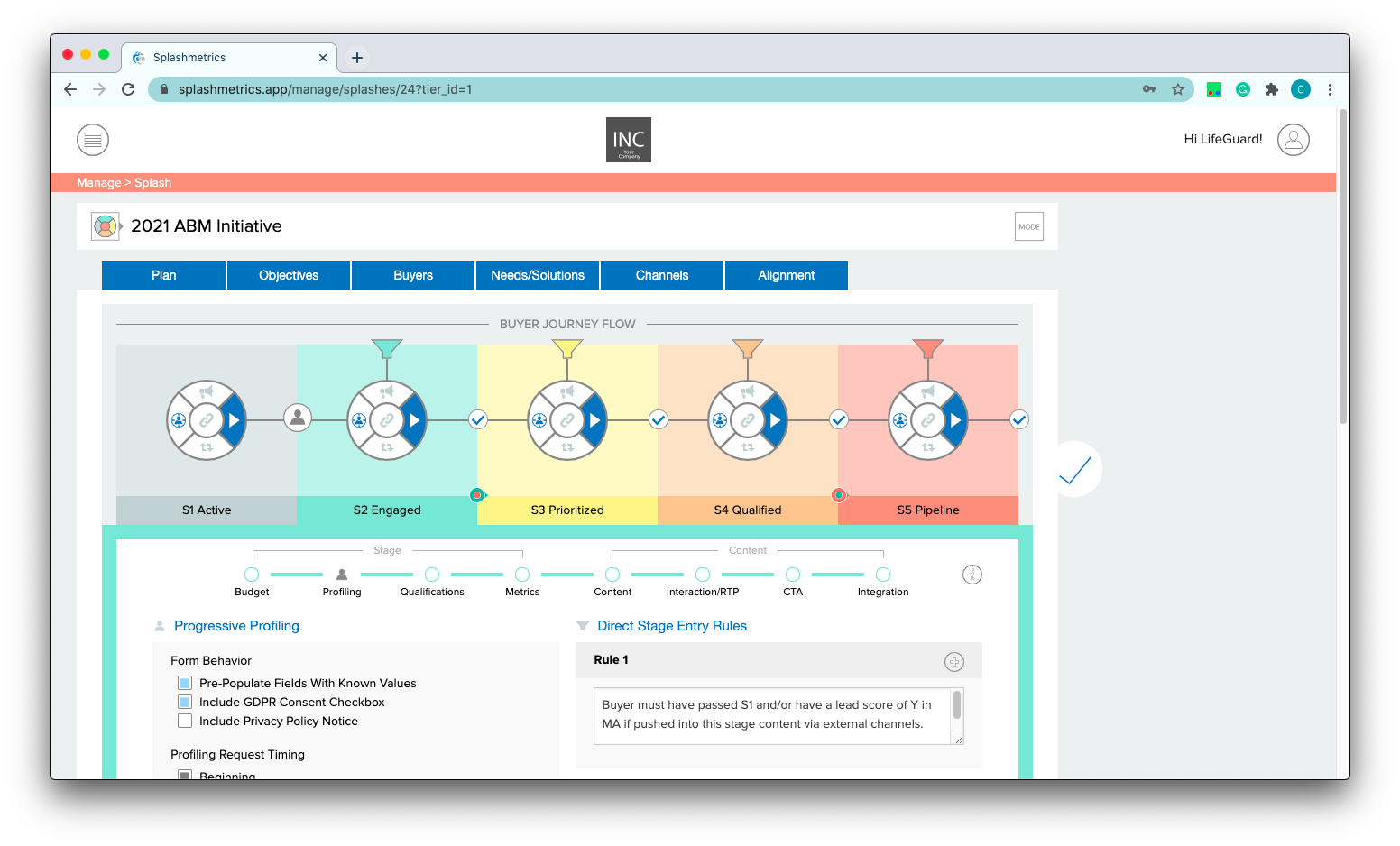 NOTE: Since Buyers in Stage 1 have not yet filled in a gate form, there are no Profiling or Qualifications sections in the S1 stage. The intent there is purely to move the Buyer into S2 to begin a more targeted engagement.
Best Practices: You'll likely want to require additional information from the Buyer in each successive stage, a technique known as Progressive Profiling. Most times this is best done via the content itself – providing an input field or a check box, etc. for specific Buyer datapoints you want to obtain. This technique not only harvests data for you, but also allows dynamic personalization of the content and immediate, responsive feedback for the Buyer. Other times it might be best to accomplish this with additional forms that are presented in traditional fashion. 
In addition to forms, however, another critical Profiling consideration is controlling who gets into each stage via direct links to that stage content (in ads, social posts, syndication, MA outbound programs, etc.). For example, allowing newly engaged Buyers to directly enter later stages and the more targeted content therein defeats the purpose of the staged Buyer Journey and its strategic qualification process. So, when directly linking Buyers to any content asset within a specific Buyer Journey Flow stage you must ensure that you are targeting those Buyers that are already appropriately qualified for that stage, OR you should set your form logic in your MA/CRM platforms to present a form to get all the Profiling information from that Buyer that has been required to this point in the Journey. This way your MA/CRM platforms work hand-in-hand with Splashmetrics to ensure an intelligently targeted and truly seamless Buyer Journey – the results of which you and your downstream teams can fully trust.
Stage Specifics: The Journey Personalization settings from the previous section are carried over in the Progressive Profiling Rules here so you can keep track of the data you've already collected. Or in the case where an unqualified Buyer inadvertently reaches this content they will have to provide all the info shown here via a form. You can add additional profiling items you want from the Buyer in this stage and choose the technique for getting that information with the "Via Form" and "Via Content" options. This allows your MA/CRM teams and content creators to know exactly how to build that interaction. 
The Direct Stage Entry Rules should align with your lifecycle qualification scoring methods to ensure correct Buyer targeting within existing accounts (ABM) and/or in your various inbound channels and paid programs (Demand Gen). In other words, only Buyers who meet the lifecycle qualification criteria for the stage should be targeted for access to that stage's content – so that as they progress through the content you can be assured they are appropriately qualified for a defined action by Marketing/Sales.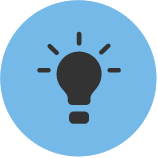 The process breadcrumb at the top of the page is broken into 2 sections: Stage Settings and Content Settings. From a strategic planning perspective the Stage Settings are the most critical as they drive everything about the Buyer interactions in each stage. Since you are a Tier 1 user and focused on setting the top-level strategic framework for this Splash, you might choose to skip the Content Settings section and leave that for your downstream Tiers. If you want to do so, simply click on the "Fast-Forward" icon to the right to jump to the next stage of the Buyer Journey Flow.