Flow Content Section (S1-S5) : Content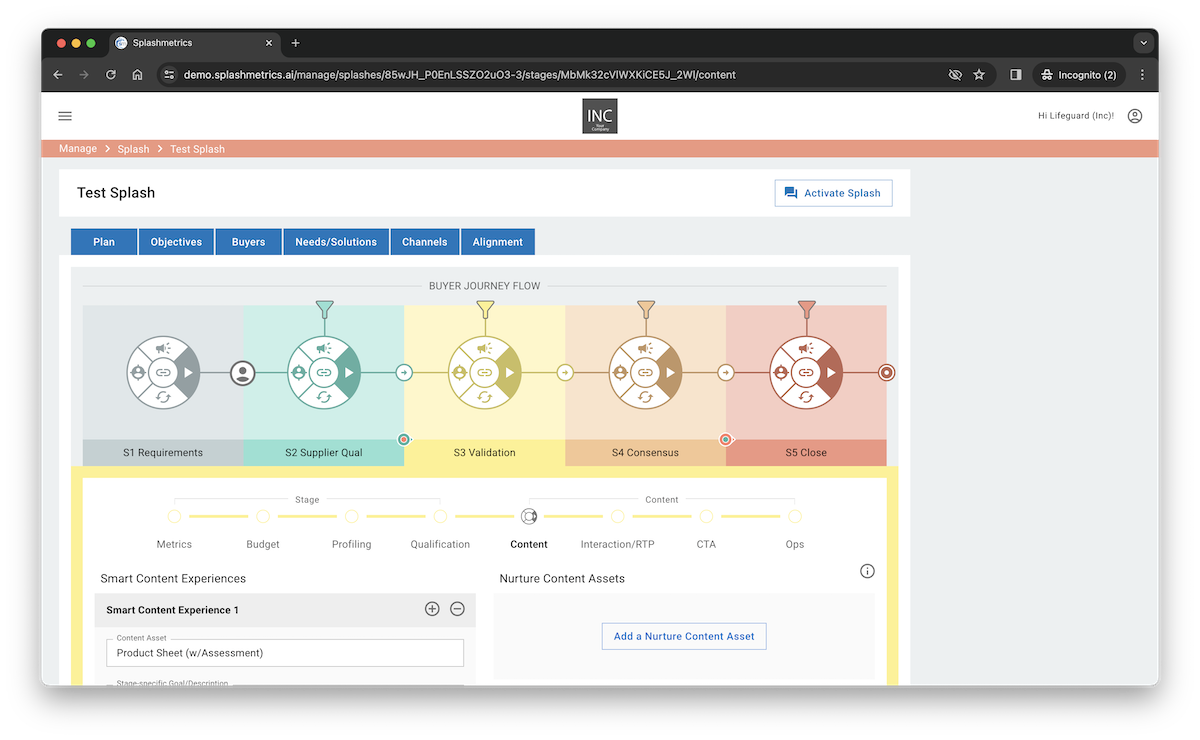 Best Practices: Keep it minimal! Remember that research shows you have a total of 3-5 content touches with a Buyer before they make an initial purchase decision. So instead of traditional marketing methods of creating a large quantity of disparate content assets that are neither closely aligned with your Buyer Journey stages, nor "woven together" to provide a seamless journey through those stages – in the Flow Planner you should plan the fewest, most strategic content assets you possibly can. Splashmetrics will then ensure that downstream Content Creators have every detail needed to produce the most logical, directional, focused, and aligned Smart Content experiences possible.
This deep content planning and execution is how you ensure a strategic Buyer Journey backbone for all your B2B Content Marketing and Sales efforts.
Section Specifics: Here you set and define both Smart Content and Nurture Content assets for use in the stage. Smart Content Experiences (SCEs) are typically highly-interactive and technically dynamic assets with which the Buyer has deep, targeted interactions. These assets have integrated logic, built on your Splash Plan, to provide dynamic RTP and data harvesting as well as specific personalizations and lead generation rules. In other words, it's where the strategic 2-way conversation between you and the Buyer happens. Nurture Content Assets (NCAs) are optional in each stage. Click the circled-plus sign to add them where needed. NCAs are typically less interactive and/or non-interactive assets that leverage the information in the SCEs to further nurture the Buyer if he/she is not yet ready to progress to the next stage. For example, these might be existing asset you already have in your library that fit the stage and messaging of your SCE.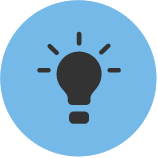 The process breadcrumb at the top of the page is broken into 2 sections: Stage Settings and Content Settings. From a strategic planning perspective the Stage Settings are the most critical as they drive everything about the Buyer interactions in each stage. Since you are a Tier 1 user and focused on setting the top-level strategic framework for this Splash, you might choose to skip the Content Settings section and leave that for your downstream Tiers. If you want to do so, simply click on the "Fast-Forward" icon to the right to jump to the next stage of the Buyer Journey Flow.