Drops Features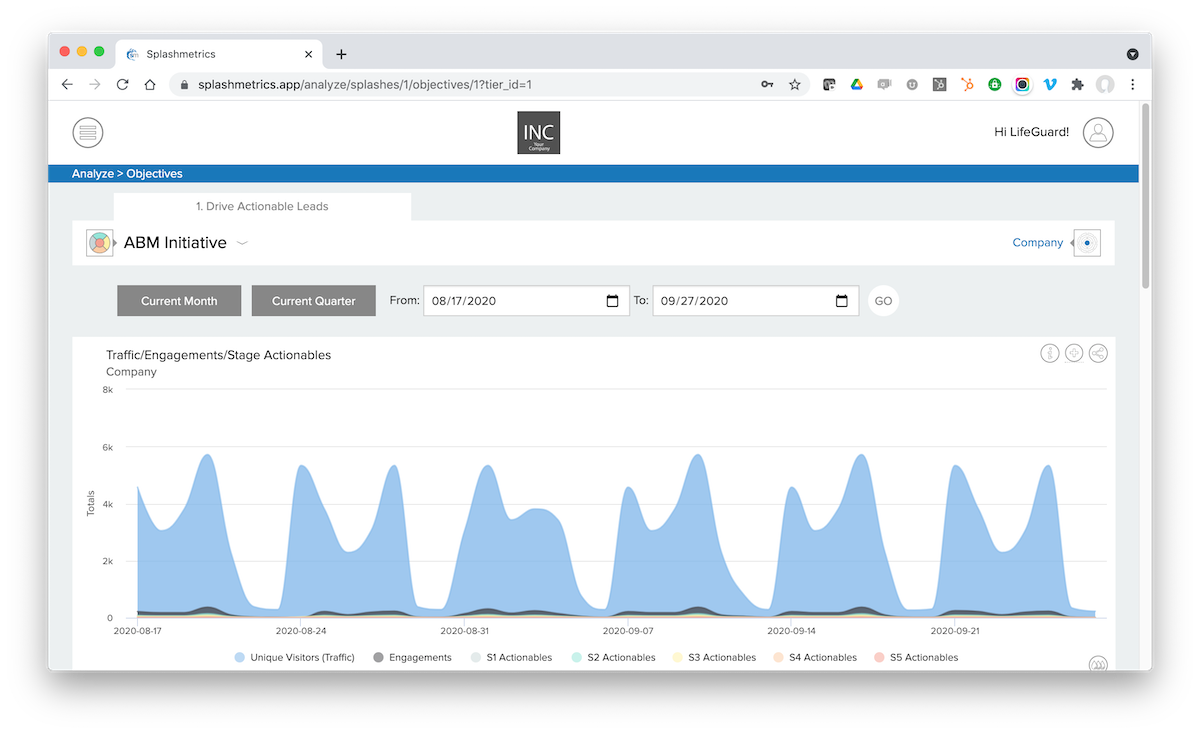 After you and your teams complete the planning of and collaboration on a Splash – you'll set its mode to Finalize. It's at this point that your Tactical teams will go in and ensure that your content, integrations, and analytics are all connected across the Splash. Then upon Launch, you will be assured of full 360° actionable measurement and insight into its performance via this Analyze component.
Taking a quick look, you can see that all Analysis in Splashmetrics is broken into 2 mission-critical categories: Objectives and Flow. The Objectives analytics measure those top-line business and marketing objectives that you laid out in the Splash plan. These are the objectives that all Strategic and Tactical team members are working to achieve – and, therefore, are also measured by.
The Flow analytics measure the efficacy of your Buyer Journey and its content in seamlessly moving Buyers through each stage to the point of purchase.
This contextualization of all analytics back to your Splash plan is a revolutionary feature of Splashmetrics. The performance of every division and department in the company is measured in exactly the same way, because everyone is working to accomplish the same goals. So there is never any question as to what these analytics mean.
Every Drop in Splashmetrics has several valuable features…first there an info pop-up to explain what is being measured, what the Goal of the measurement is, and which platforms and content assets are providing the data.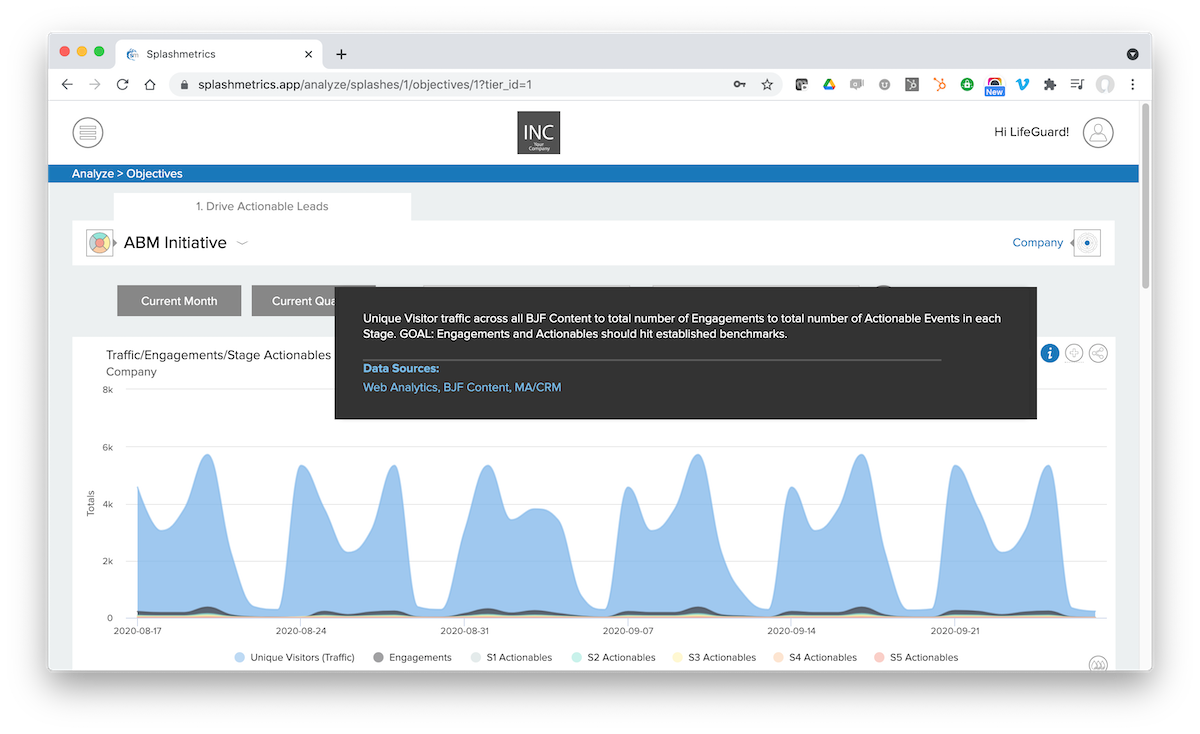 There is also a share button that allows you to print or export the Drop in various formats for such uses as reports or presentations.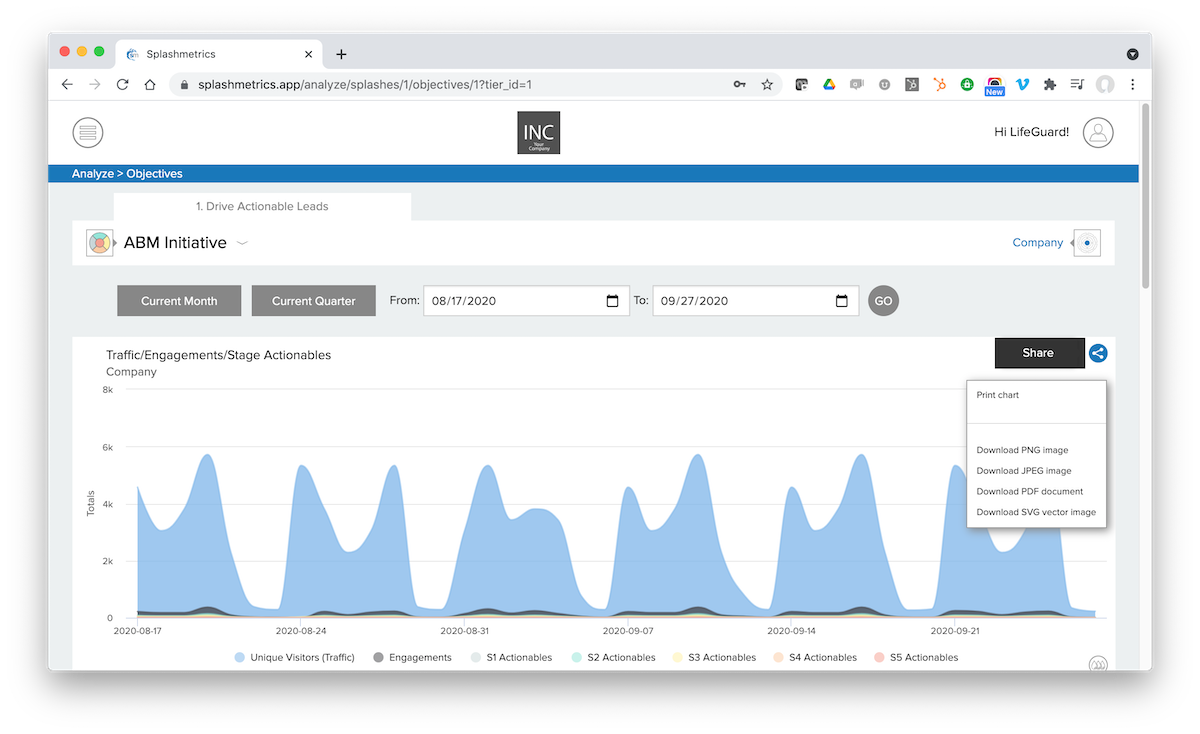 There is also a revolutionary feature called "View Droplets". This feature takes whatever data you are looking at in the Drop and breaks it down across your downstream Tiers, such as your company's Divisions and/or Departments. This View Droplets feature provides immediate company-wide performance comparisons that bring incredible value into your Buyer Journey analysis.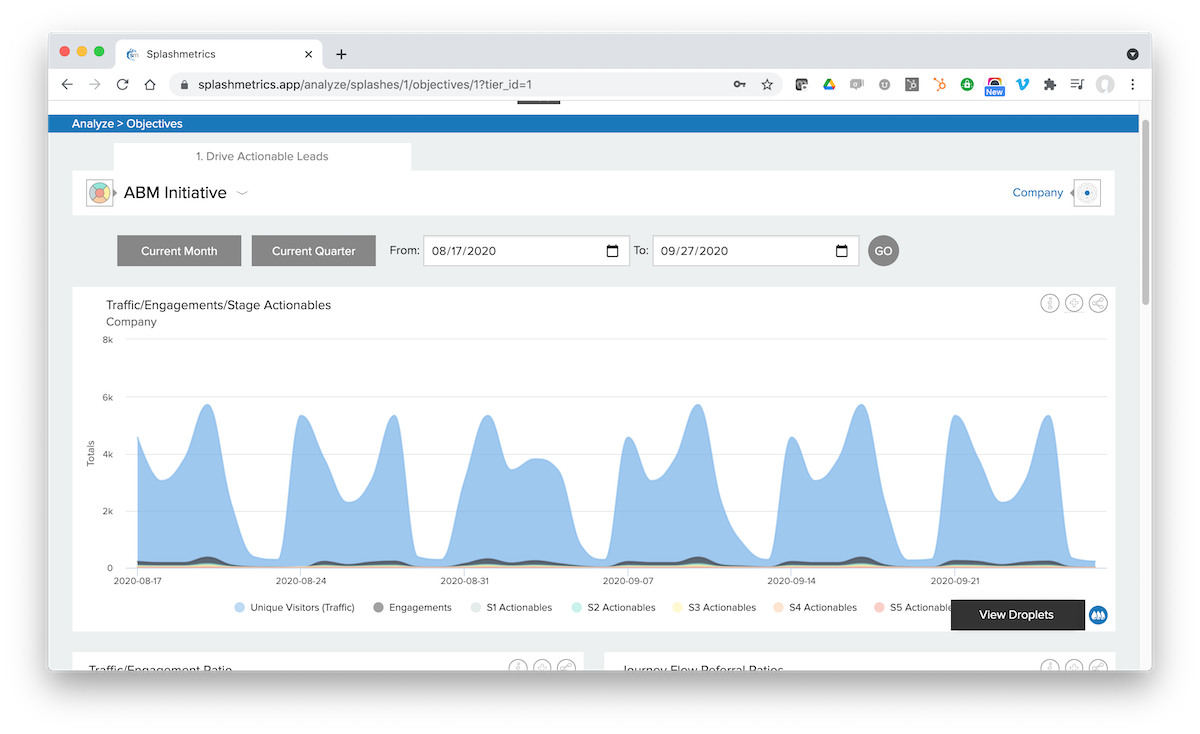 And when activated, you see the results for the Tier(s) directly below your own – in this case The Departments below "Division 1″…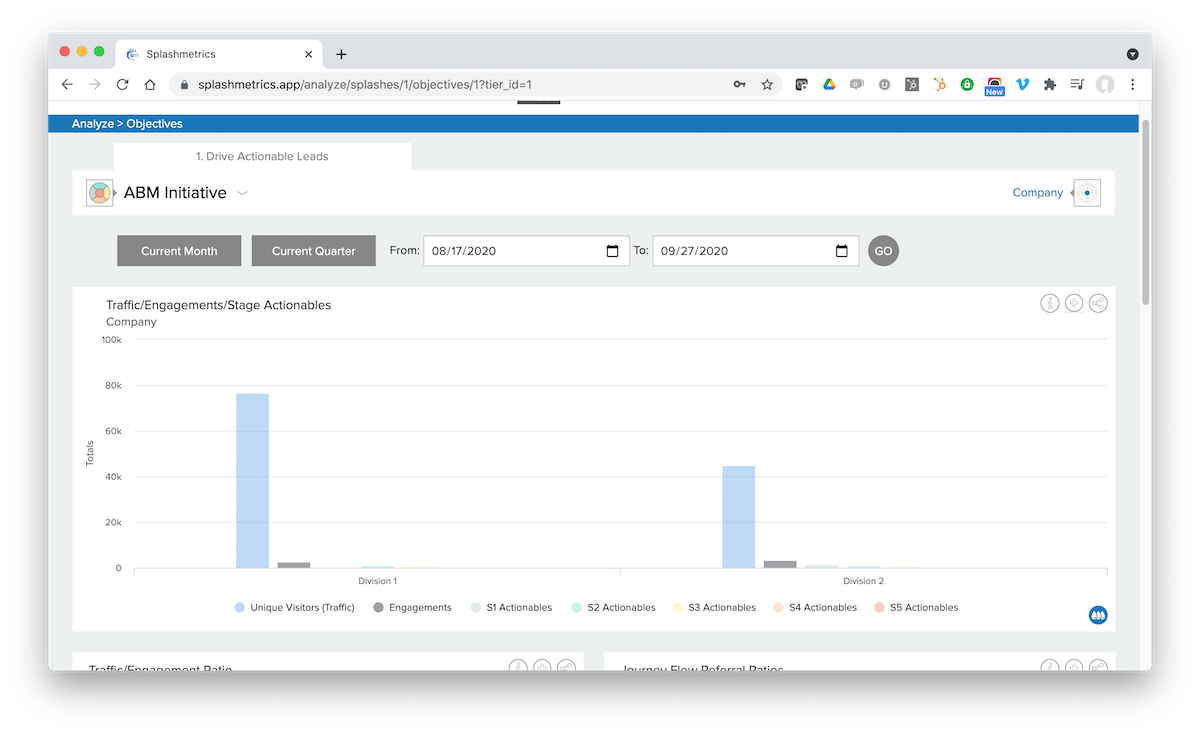 The last Drop feature is the "Float to Dashboard" button. Clicking on this will send specific Drops to your personal dashboard so you can assemble a custom view of those areas you want to closely monitor on a daily basis. When you click this button, you'll see that the icon changes from a plus sign, to a minus sign. This indicates that you have successfully floated the Drop to your dashboard.