Global Drivers : Buyers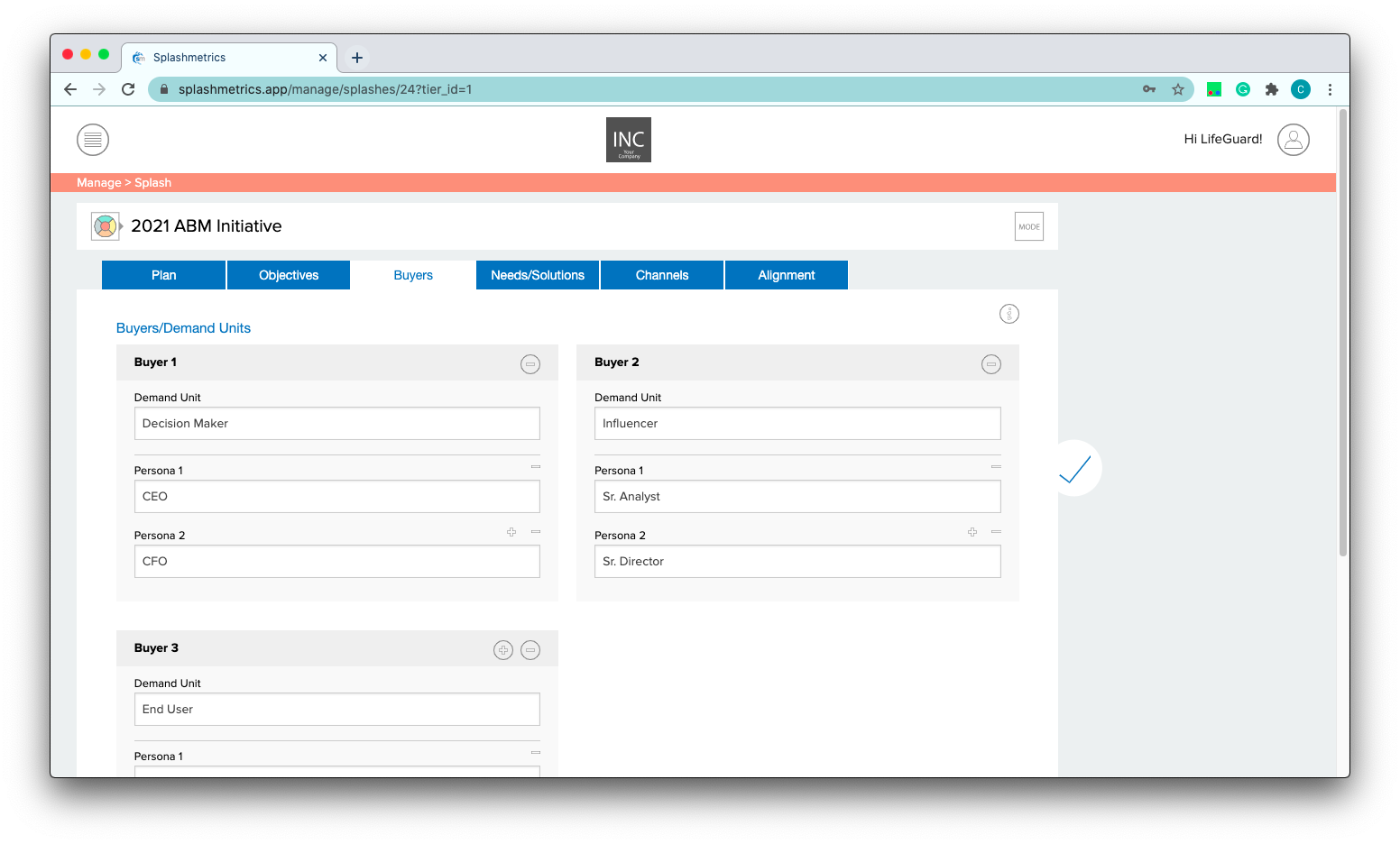 Best Practices: Success for any business relies on knowing its customers' needs and providing the right products and solutions at the right time. And as B2B buying becomes more consumer-centric and sophisticated, such as with ABM Buying Groups (Demand Units), etc. – proving the case for your products and solutions becomes much more nuanced and progressive. So a clear understanding of those needs and solutions, as well as that process, is critical to successful B2B Marketing and Sales.
Section Specifics: Here you define the "global" Buyers/Demand Units your company as a whole is targeting with this Splash. In traditional Demand Gen terms that may be individual Buyer types such as an Executive Level Buyer or a Management Level Buyer (with sub-personas for both). For ABM, that might be a company- or vertical-centric Demand Unit consisting of multiple stakeholder personas (e.g. – a product scout, a mid-level evaluator, a senior level decision maker, etc.) Splashmetrics is designed to work seamlessly with virtually any of these leading B2B marketing and sales methodologies. At this Tier 1 stage of the planning keep these relatively general as they apply to most all your company's Buyers. These serve to set the strategic framework for all your downstream team members.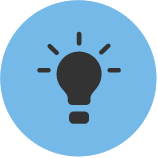 Color-filled boxes are what we call RipplesTM. These contain automatically calculated/generated information and data progressively built from your inputs. The circled +/- icon allows you to duplicate the entire "bucket" of data. The uncircled +/- icon allows you to duplicate a specific set of data within a "bucket".