SplashMaker : HubSpot Integration

Availability: Premium Packages Only
This package provides all the basic tools of SplashMaker+Splashmetrics, but also adds the +HubSpot Platform Integration suite. This powerful, time-saving integration guides and automates much of the setup for directly connecting your SmartContent assets to HubSpot.
It consists of the following components…
HubSpot Account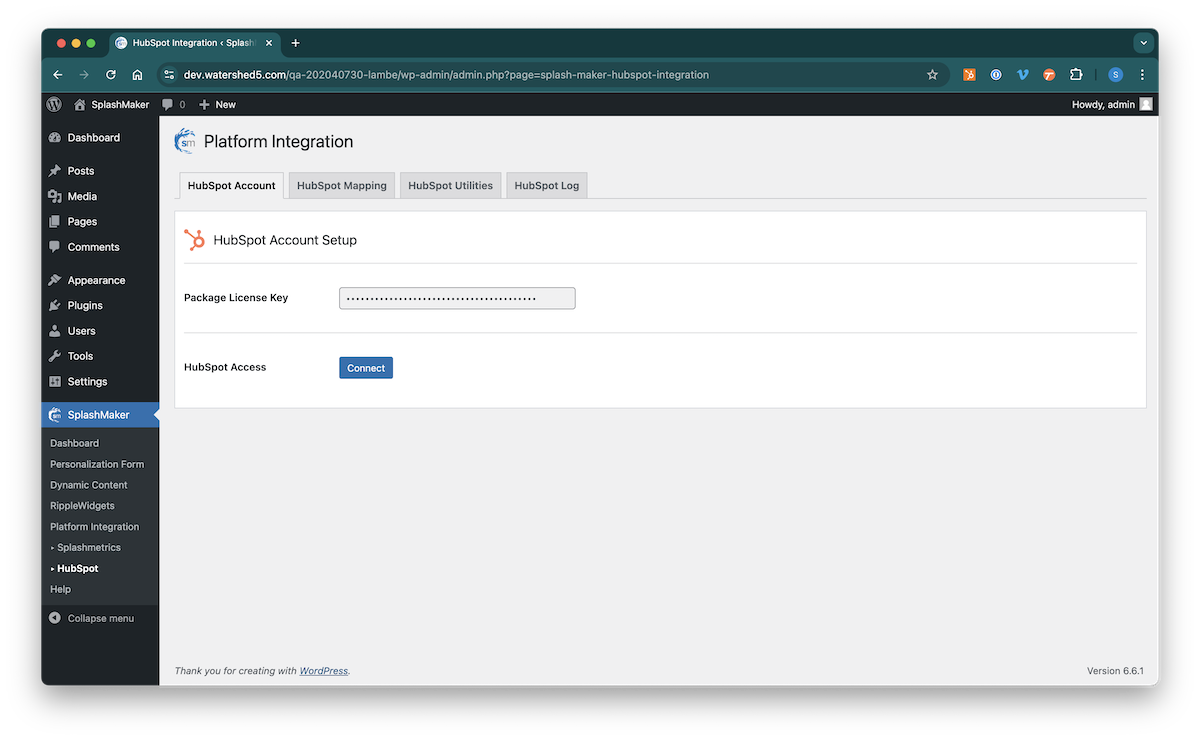 This section allows for connection to a specific HubSpot account via OAuth. Simply enter the Keys for the target account, save them. Then select the Connect button. When the connection is successful, you will see this (the orange indicator with the HubSpot account number listed)…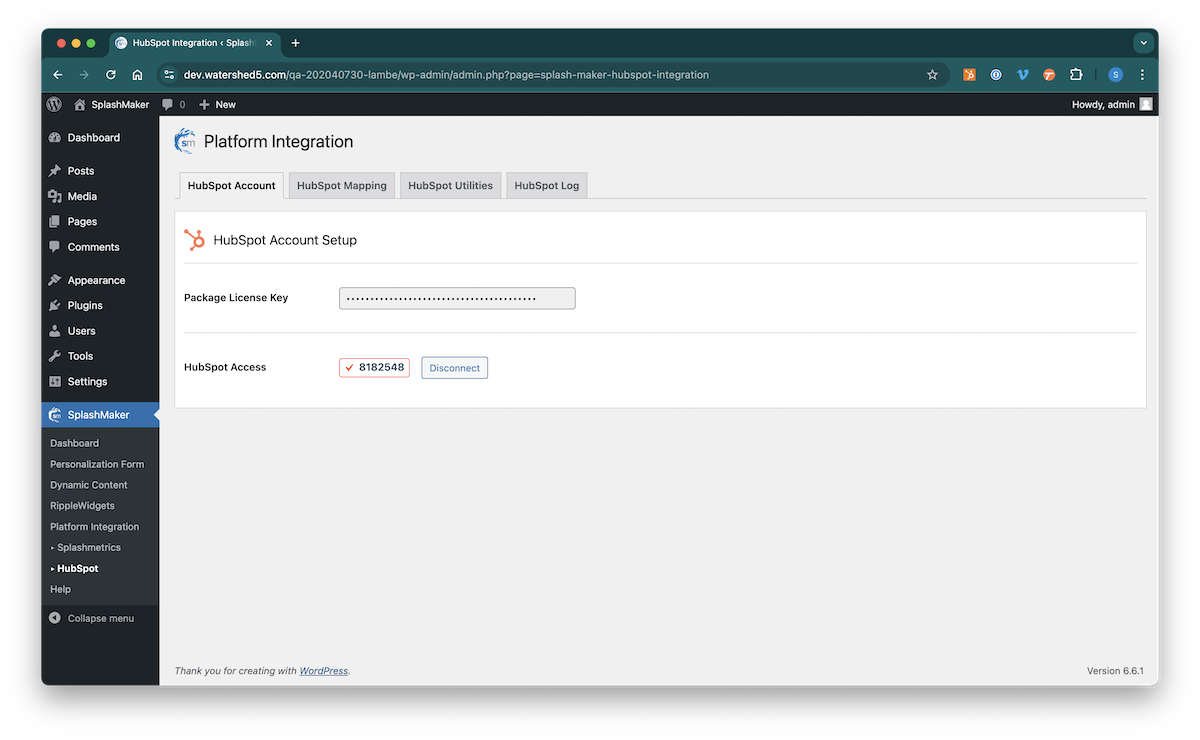 HubSpot Feed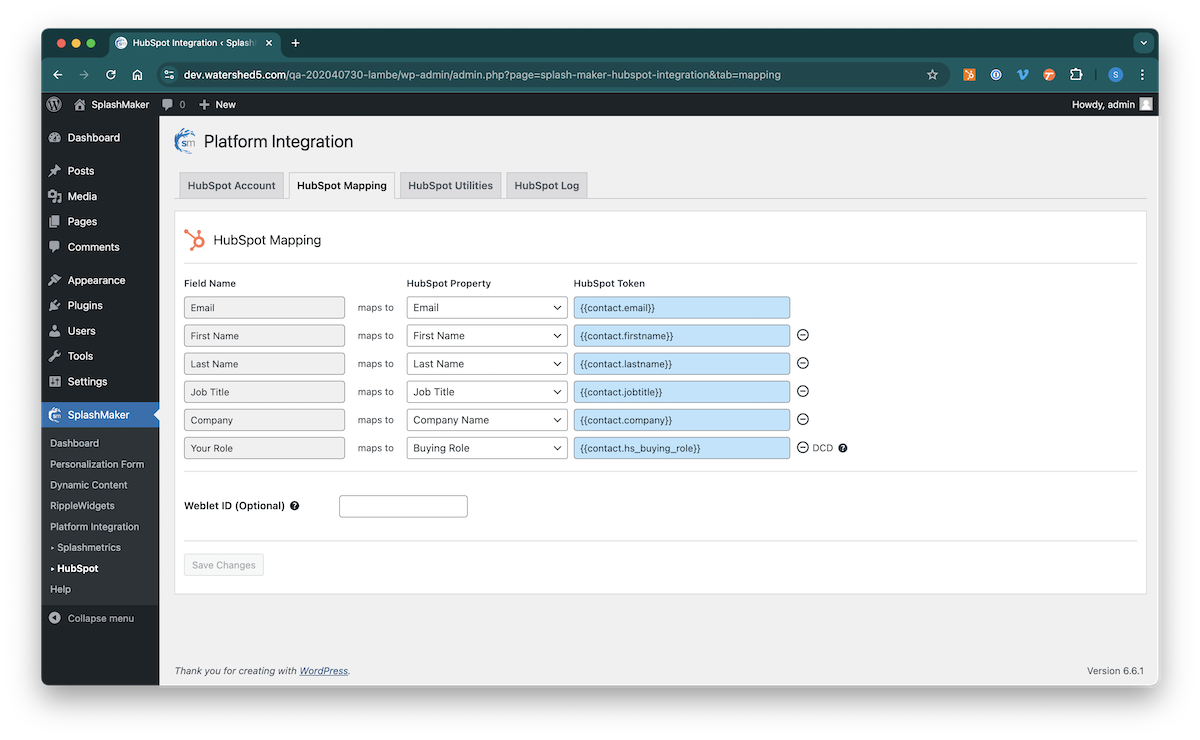 This section allows you to map various Personalization Form and Interactive Widget items to HubSpot Contact fields (standard and/or custom).
You simply use the Add Item components as appropriate to add the mapping. For all Standard Form items, SplashMaker automatically does the mapping for you.
For all Dynamic Content, Custom Form, and Widget items, SplashMaker allows you to manually map to any of the existing Contact objects in HubSpot.
This approach provides both time-saving in areas where the items are standard and known – with full flexibility for those items that you need more custom control over.
HubSpot Log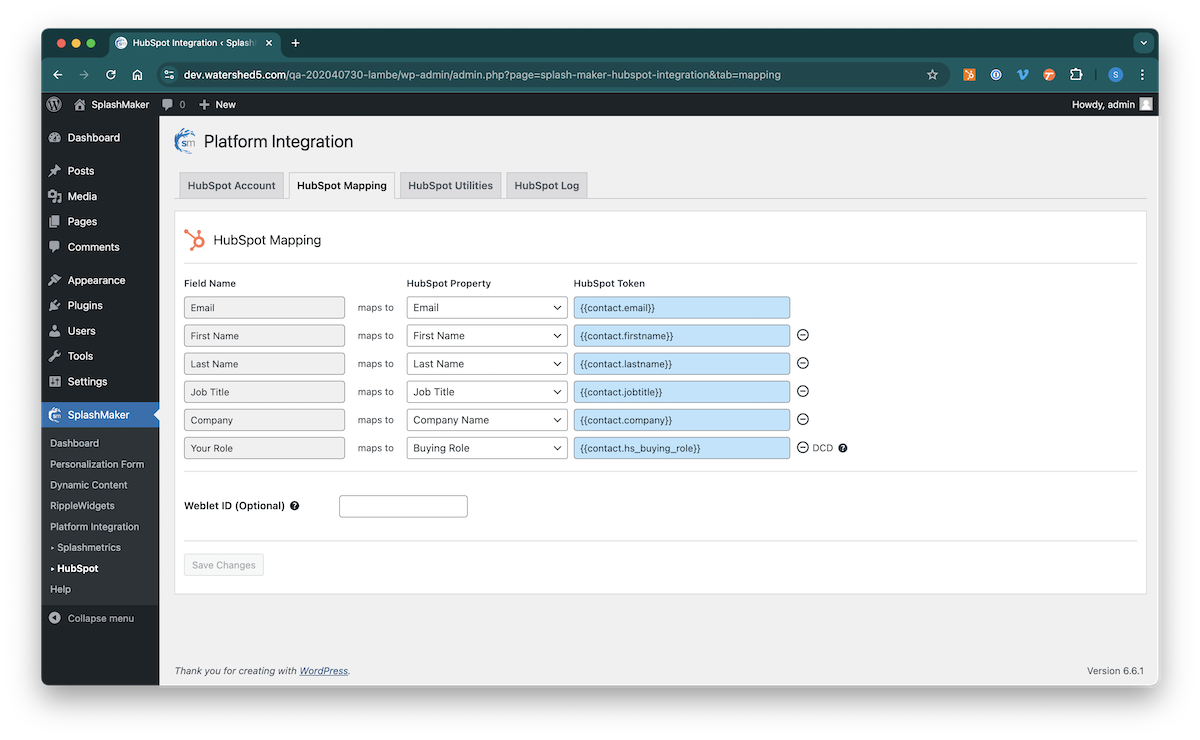 This log shows you the entries made into HubSpot via these feeds.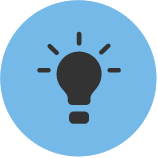 All blue fields in the SplashMaker UI are auto-generated, auto-copy items. Just click in the field to copy its contents to your clipboard for use in other areas of your Smart Content, etc.