ALERT: Expired SSL Certificate Issue
UPDATE: ISSUE SOLVED IN WP 5.8.2 AND 5.9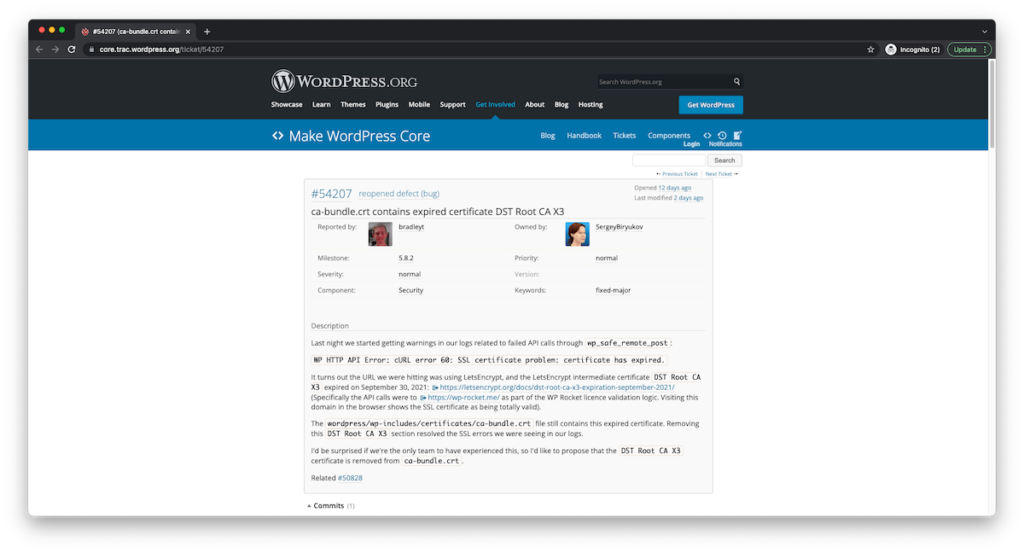 One of the core WordPress 5.8.1 files has SSL certificate code in it that is tied to the LetsEncrypt service. However, LetsEncrypt retired that specific code on 30/09/2021. So this is now causing widespread issues.
You can read more about it here.
If your server/domain uses the LetsEncrypt service for your asset sites, you shouldn't have any issues with your front-end content. However, this issue will cause the following on the back-end:
Prevent you from installing the SplashMaker+ themes (and related plugins).
Prevent the HubSpot SmartToken service from running (meaning your connection to HubSpot will fail).
This is not something we at Splashmetrics can fix right now as the problem resides within the WordPress core code.
As you'll see in the link above, it has been reported that this issue has been fixed with the recent release of WordPress 5.8.2.
Please let us know if you have any additional problems with this.